Motorama Community Partnership Program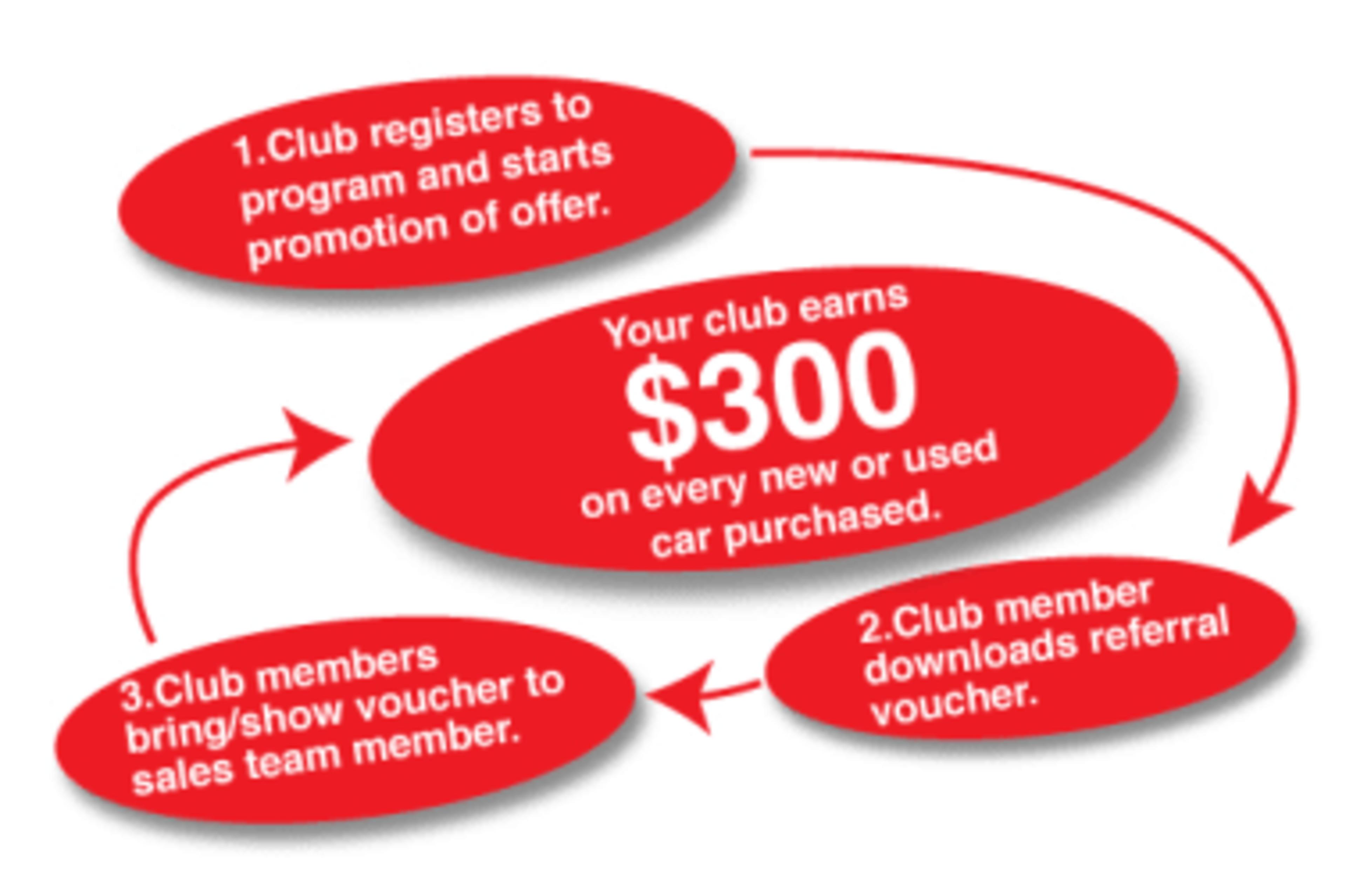 Every year many of your association members purchase a new or used car.
A simple referral to Motorama using the official community partnership voucher will earn your organisation $300 on completion of their sale.
Remember, there are no limits to the number of vehicles purchased (fleet and government vehicles excluded) in the year and even pre-owned vehicle purchases qualify for the $300.
The process is simple with the most important step being your organisation or club's financial reward.
MOTORAMA IS PROUD TO SUPPORT THESE ASSOCIATIONS