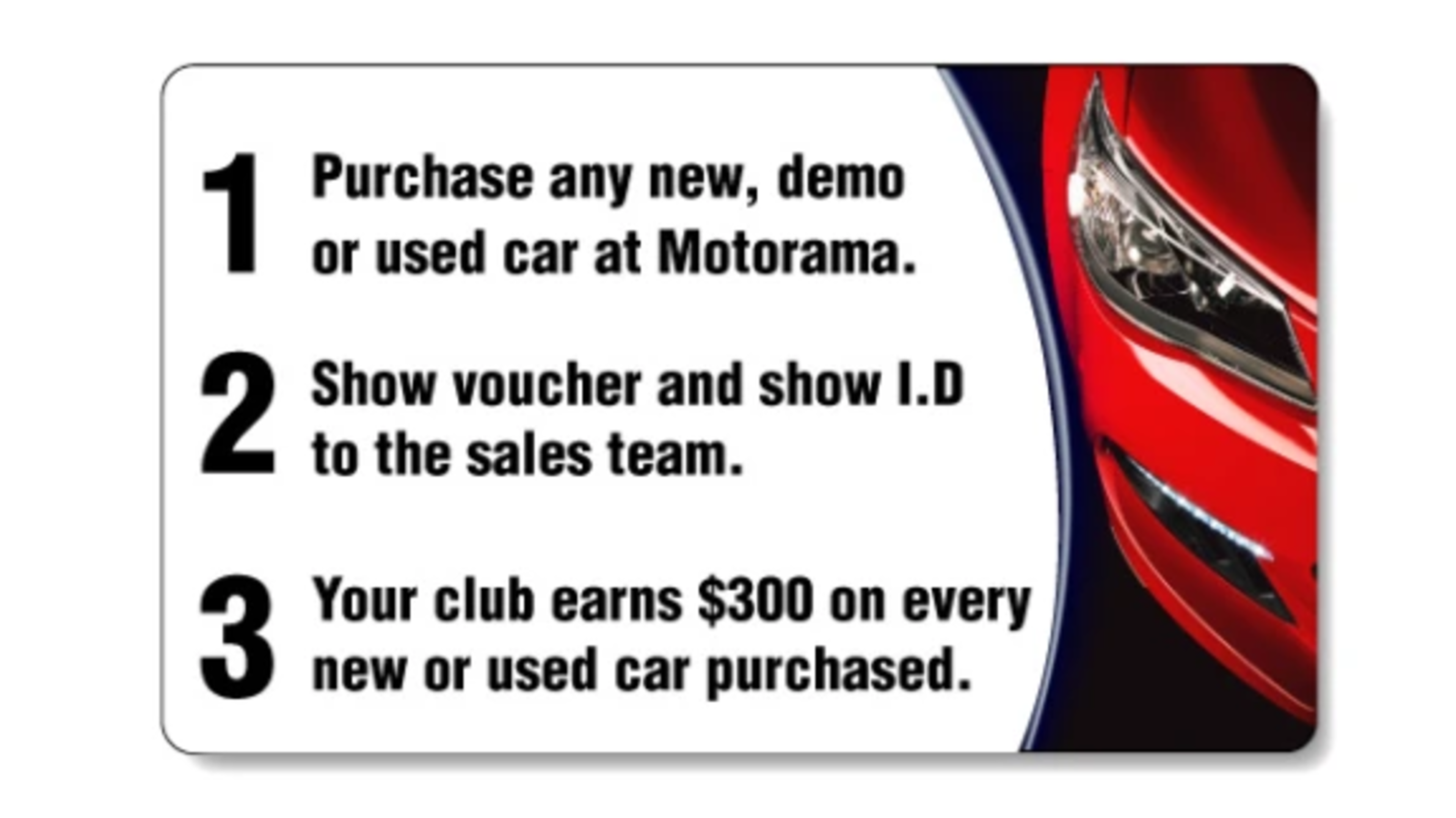 Community Partnership Program
Every year many parents of club members of All Sports Hornets - Netball purchase a new or used car.
By purchasing your next vehicle through a Motorama dealership, you can earn the All Sports Hornets $300 on completion of your sale.
Any new, demo or used car purchased from any of our Motorama dealerships are eligible. Remember, the $300 comes from the Motorama Community Fund, and is not factored into the car's purchase price.
All parents of club members & staff of All Sports Hornets, as well as teachers and support staff at Hills College are eligible. All you need to do is produce a current student ID of your child, along with the official All Sports Hornets community partnership voucher; which you can download below.
So if you or someone you know are in the market for a new or used vehicle, please put Motorama on your shopping list and help us help All Sports Hornets.
Motorama Browns Plains is proud to announce the Community Partnerships Program alongside the All Sports Hornets.
At Motorama, we have access to seven new car brands and hundreds of pre-owned across the Motorama Group.
If you are in the market for a new or used car, please don't hesitate to get in touch and mention the All Sports Hornets Community Partnership Program, and we'll be more than happy to assist you myself or put you in touch with one of our award-winning sales teams.
We look forward to speaking with you, and we are continually proud to support All Sports Hornets and foster a stronger relationship between Motorama, All Sports Hornets and the community.