Ceramic Black 30 / 40 / 75
Window Tint Film not only helps keep you & your car cool throughout summer, it also helps protect your skin & eyes, from UV sun damage. It will also help to maximise visibility, by reducing glare on sunny days, and in night driving conditions.
Using nano-technology, Nextek have created a superior, all Ceramic window film. Nextek Window Tint Film has one of the highest solar energy and infrared rejection levels on the Australian market.
Best heat rejection – 50+ SPR

Blocks up to 99% of dangerous UVA, & UVB radiation

Reduces glare by up to 75%

Darkest legal non-reflective film

Premium optical clarity, that maximises visibility

Three ply film, providing maximum protection and security

Colour fast & bubble free guarantee
All Nextek Windown Tint Film comes with a National Lifetime Warranty.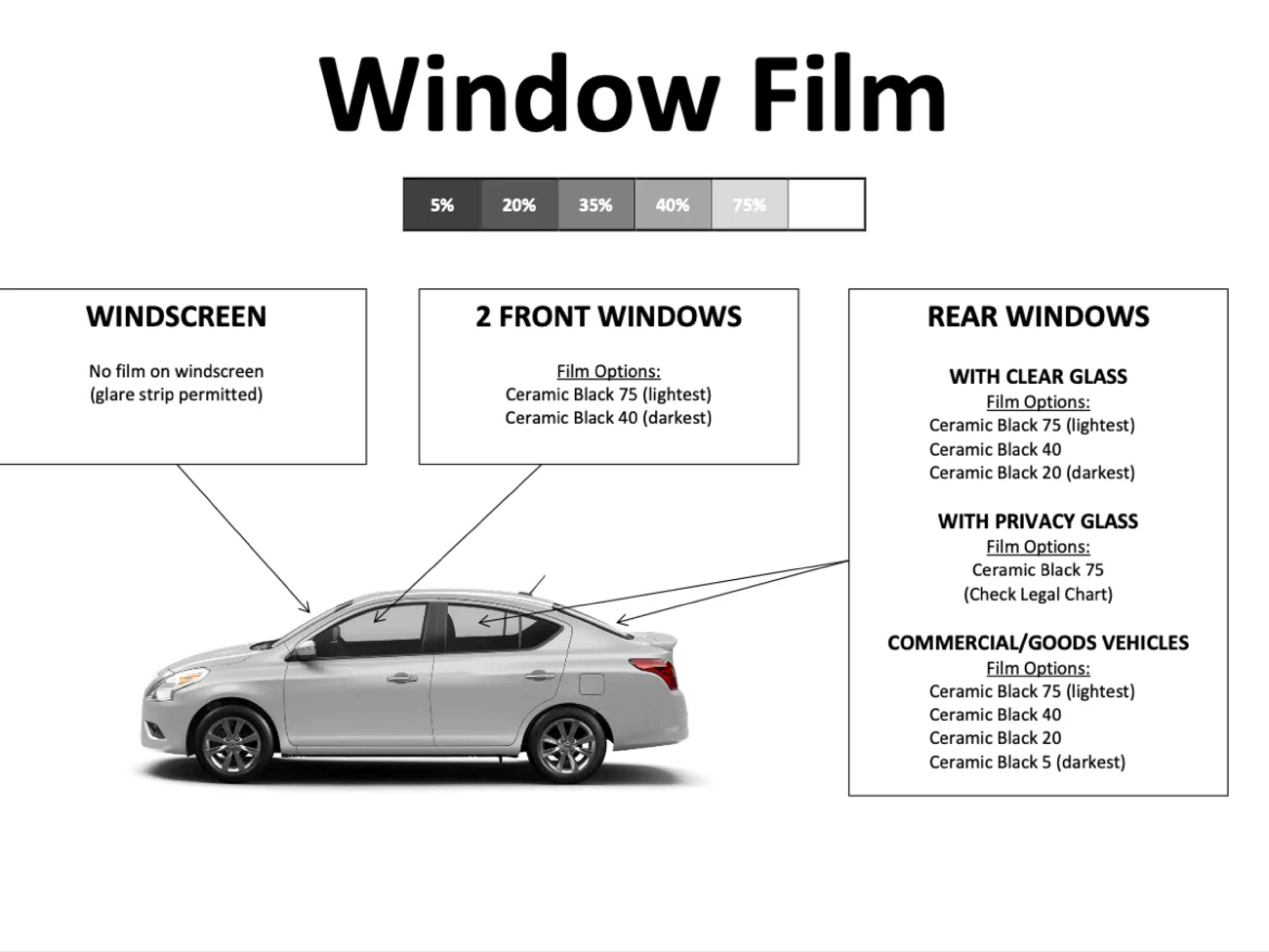 The Importance of Window Tint
The functionality of the window tint is what is really important. Here is a list of the many positives of having window tint on your vehicle​​.

Protecting Your Window Tint
Window tinting keeps the inside of your car feeling cool and you should take special precautions to protect your window tint and keep it looking its best.