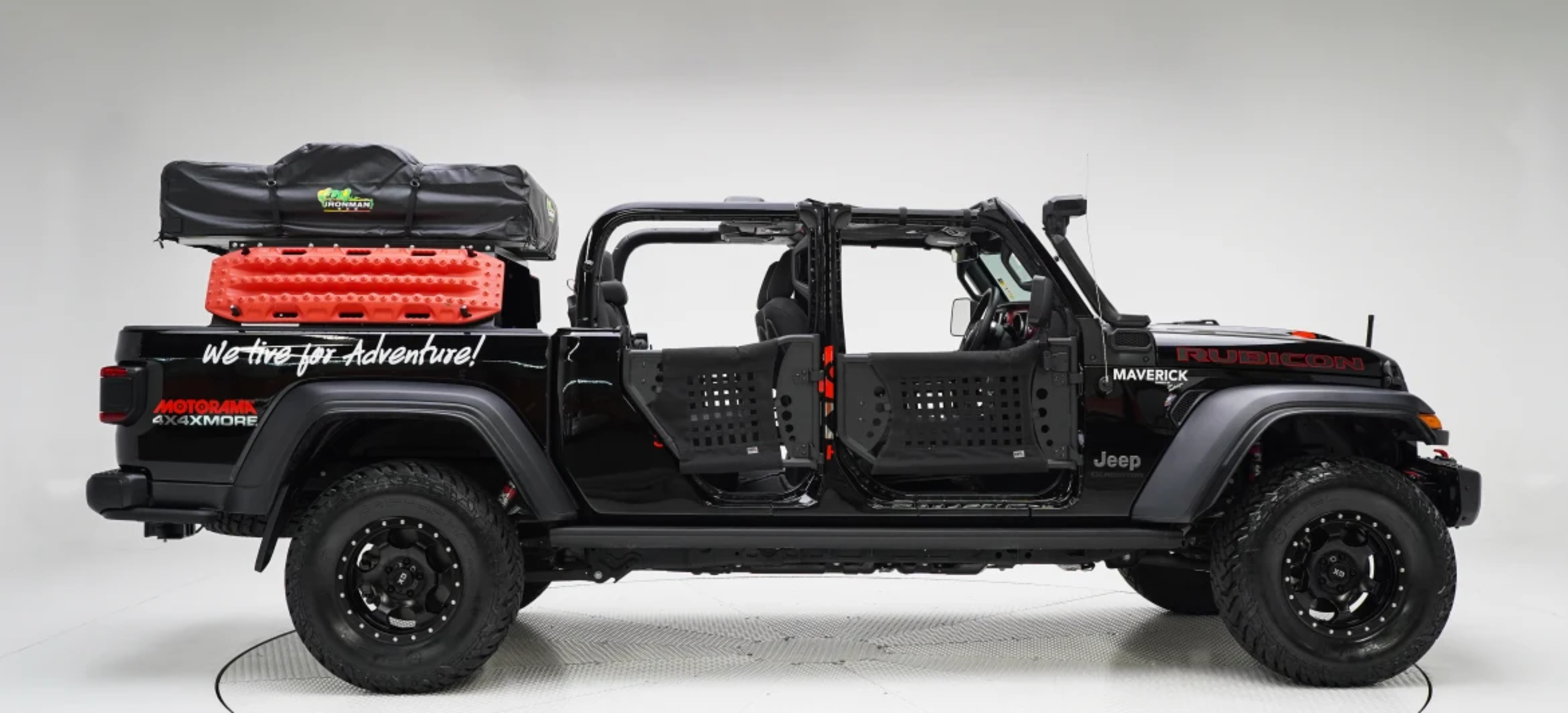 Motorama Jeep 4x4xBUILD | Gladiator 'Maverick'
The Motorama Jeep 4x4 Team were challenged with putting together the ultimate Jeep Gladiator 4x4!
With a unique mix of Jeep Genuine Accessories & Ironman 4x4 products, this is what we produced in-house using our own team of fitters & 4x4 experts.
JEEP GLADIATOR RUBICON 'MAVERICK' (MY20)
BDOR 2.5" Flare extensions

Buds Customs winch cradle to suit genuine bar

Ironman Monster Winch

Buds Customs Bed Rack

Rims XD131 17x9

Tyres 35x12.5 Fuel Gripper

Quadratec Stealth Light Bar

Daystar 2' spacer kit to retain genuine fox shocks.

Body Armour Gen III Trail Doors

Rugged Ridge Amfib Snorkel

Ironman Tent

Maxtrax

GME XRS 4wd Pack.
CONTACT THE TEAM TODAY TO HELP CUSTOMISE YOUR DREAM JEEP GLADIATOR OR WRANGLER - CUSTOMISED FOR YOUR ADVENTURE, BUDGET & LIFESTYLE.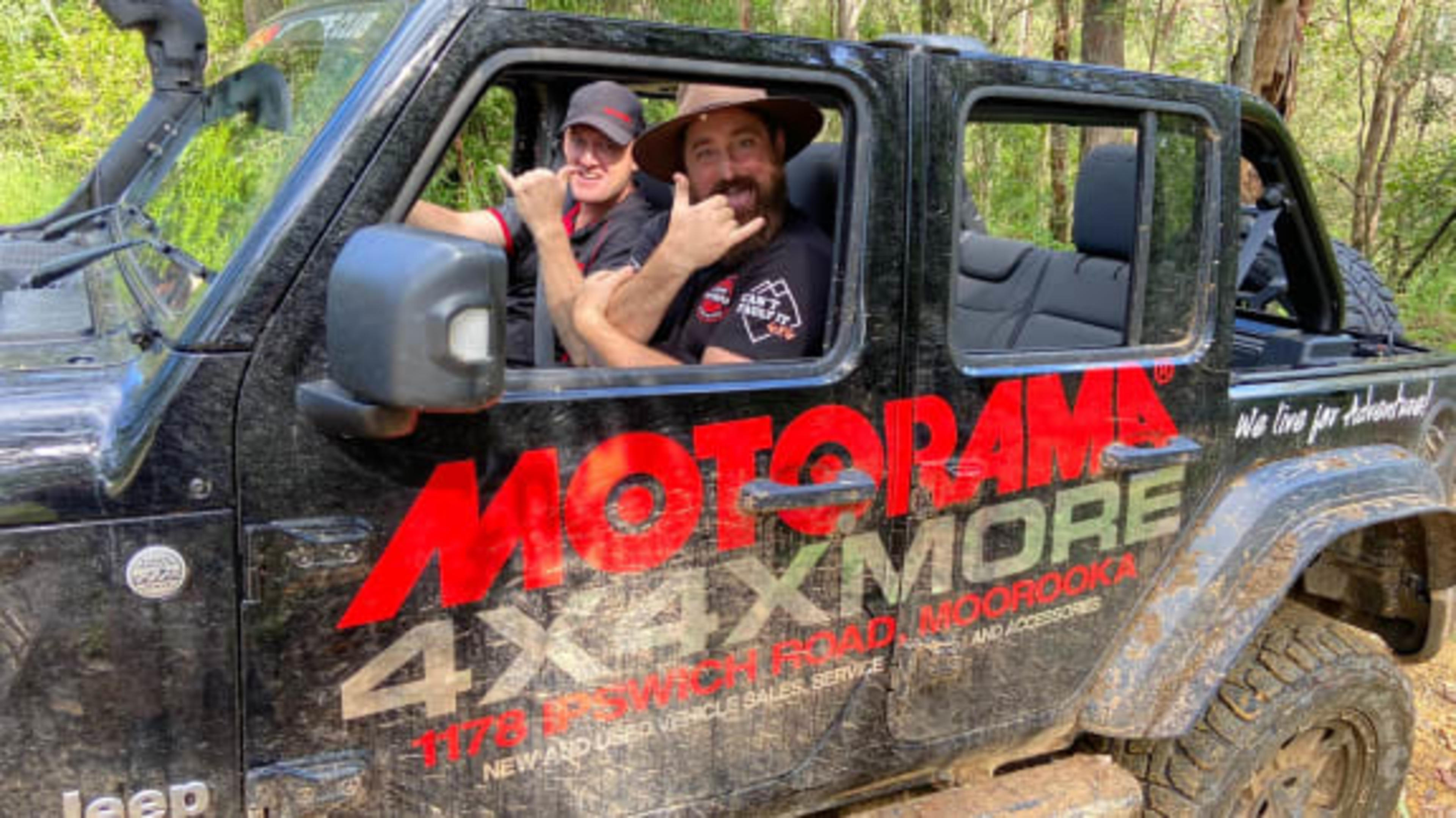 What our team have to say
"This is perhaps one of the most exciting 4x4's ever". The only 'open-air' dual cab on the market. Freedom at it's finest and a real standout from the crowd.
This build complements the Gladiator's factory spec capability, with the suspension giving it some added comfort and clearance for those bumpy off-road tracks.
The additional behind windscreen light bar set up ensures optimal visibility for those super dark night tracks, or when heading down the beach at sunset.
The rear set up is a must to ensure easy access to my recovery gear, and the tent set up allows me to get away for a quick overnight trip with the bare minimum."
Darren Johnson, Motorama's 4x4xMORE Trip Leader