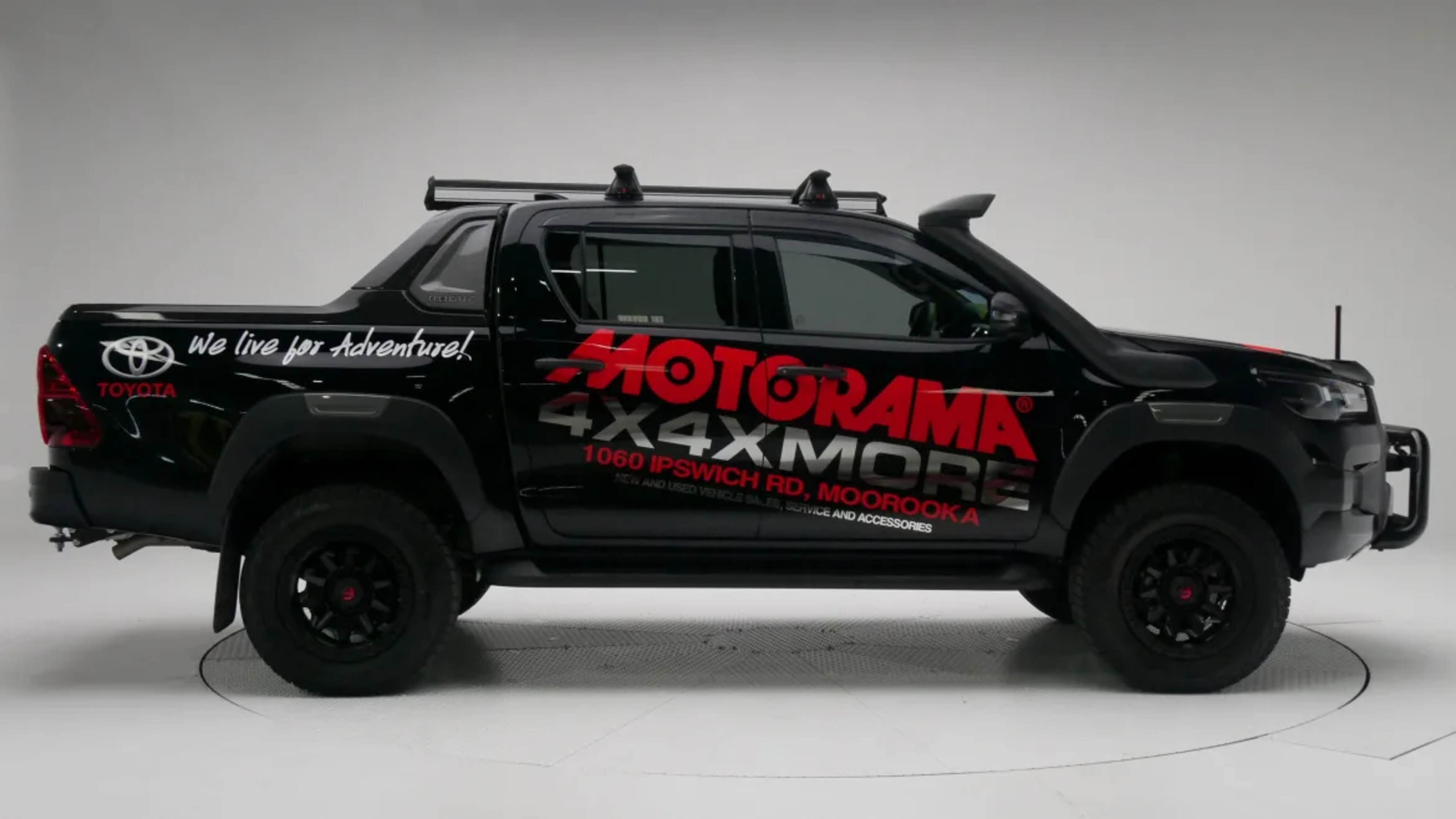 Motorama Toyota 4x4xBUILD | HiLux 4x4 Dual Cab Rogue
The Motorama Toyota 4x4 Team were challenged with putting together the ultimate Toyota Hilux 4x4 Dual Cab!
With a unique mix of Toyota Genuine Accessories & Ironman 4x4 products, this is what we produced in-house using our own team of fitters & 4x4 experts.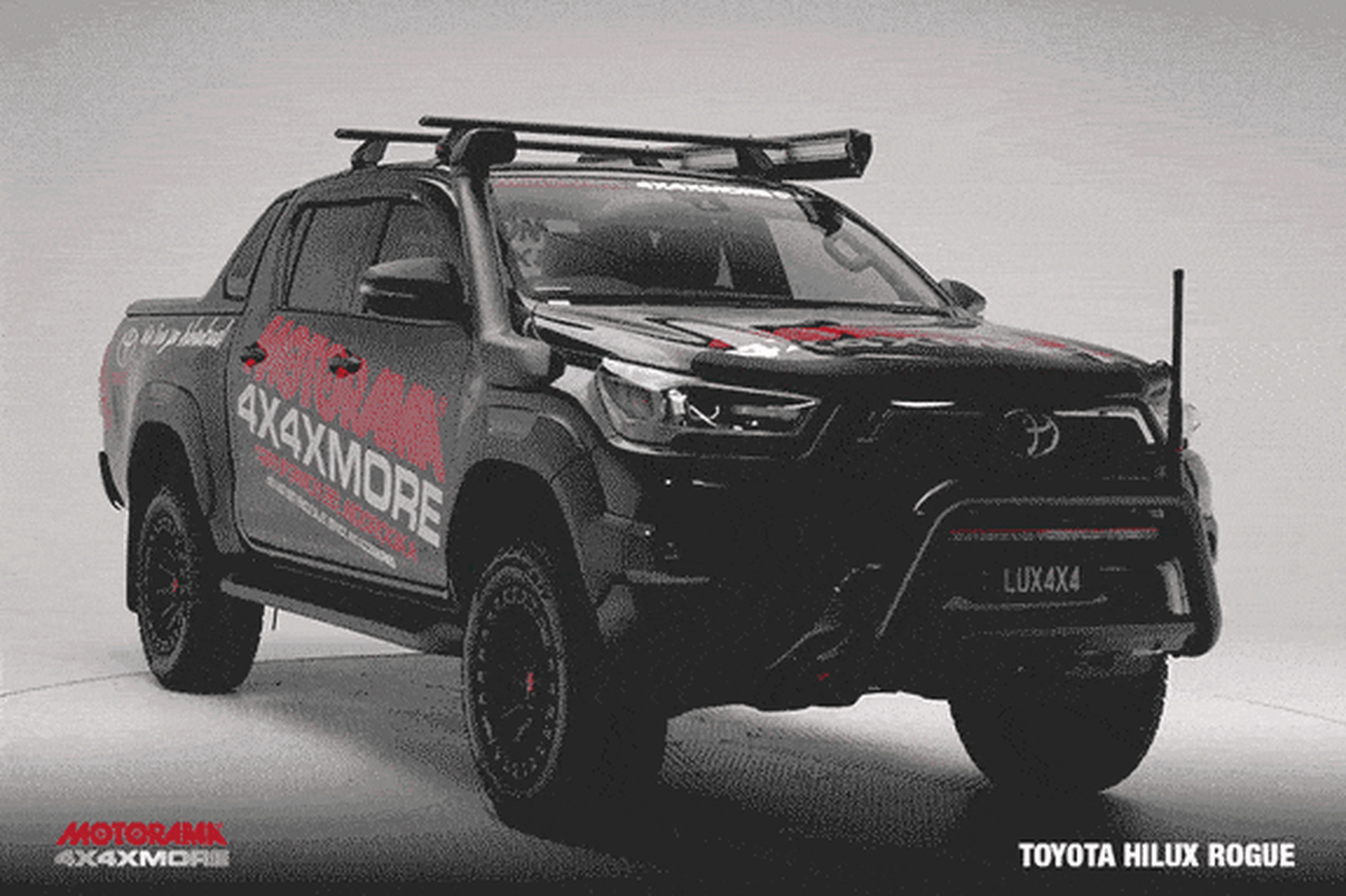 TOYOTA HILUX 4X4 DUAL CAB | ROGUE
Genuine Nudge Bar

Genuine LED Light Bar

Genuine Rear Fold Away Step

Genuine Roof Racks

Genuine Recovery Points (Front & Rear)

Genuine Snorkel

Genuine Towing Kit

Genuine Bonnet Protector / Weather Shields

Aftermarket 18" Alloy Wheels

Motorama 4x4xMORE Awning

2" Lift Kit with Ironman Suspension Kit

Fridge & Fridge Slide
CONTACT THE TEAM TODAY TO HELP CUSTOMISE YOUR DREAM TOYOTA 4X4 - PERSONALISED FOR YOUR ADVENTURE, BUDGET & LIFESTYLE.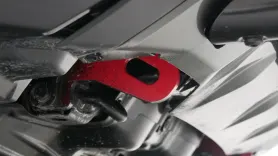 Genuine Rear Fold Out Step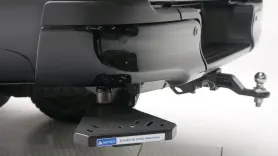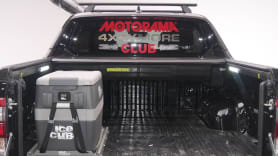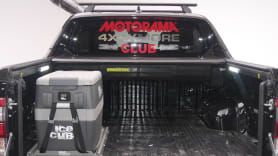 What our team have to say
"This is perhaps one of the most practical 4x4's we've built.
This build complements the Hilux's factory spec capability, with the 2" lift kit & suspension giving it some added comfort for those bumpy off-road tracks.
The additional rear set up ensures great practicality - the rear step makes accessing the rear tub super convenient. The addition of the fridge & slide is perfect for a short weekend away, without getting in the way.
The roof racks offer a great place to store recovery gear & surf boards etc, whilst the Genuine black nudge bar looks great, plus it gives me the option to add a rod holder when i'm heading out to the beach & fit the LED light bar closer to the ground"
Kent Kauffman, Motorama's 4x4xMORE Trip Leader & Fleet ManagerKent Kauffman, Motorama's 4x4xMORE Trip Leader & Fleet Manager